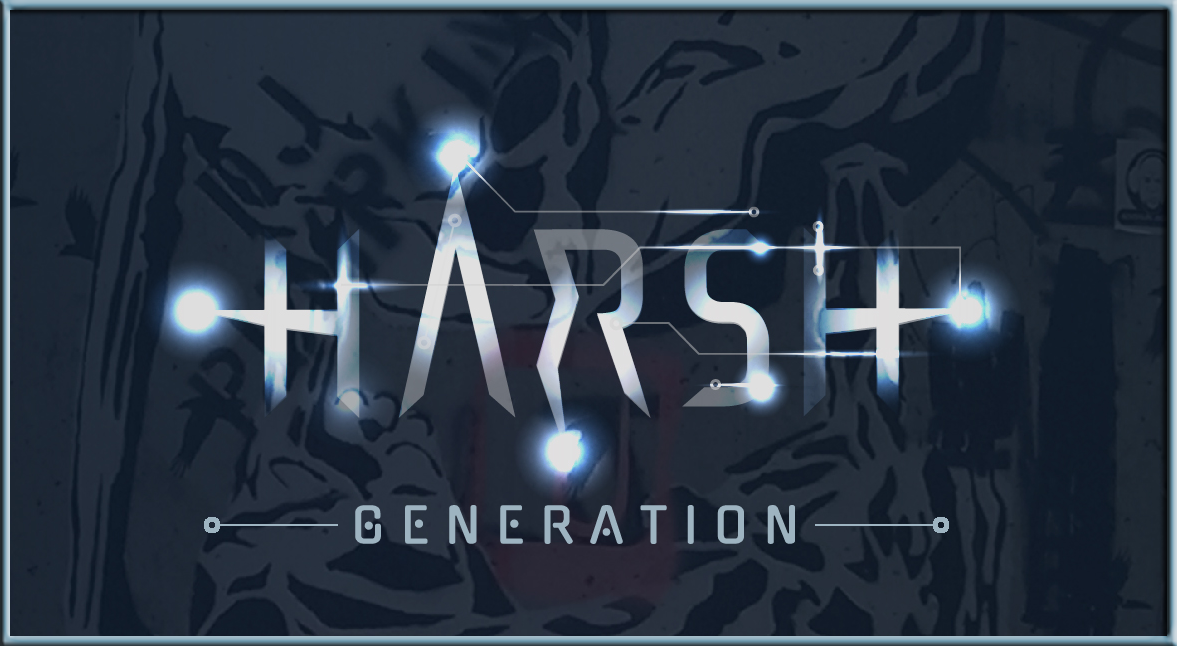 Harsh Generation: Delphia - Full Rulebook
Harsh Generation is a post-apocalyptic storytelling game inspired by a cyberpunk and deiselpunk aesthetic and by rulesets like Powered by the Apocalypse and Fate Core.
The goal is a dynamic, self-generating system that allows for on-the-fly scenario creation and ever-evolving plot to be crafted by those playing. Ideally you shouldn't have to do any preparation to play Harsh other than have the materials printed out - although it is conducive to prepared campaign play as well.
Some themes you will encounter within the lore:
Far-future American theocracy and the struggle between using your gods for good or for evil.
Body modification through the use of cybernetics, genetic splicing, or extreme gadgetry.
Weighing the needs of your community and companions with the expectations of the gods you follow.
Somewhat over-the-top, occasionally-zany scenarios that require a mix of street smarts, your mods, and collaboration to survive.
Harsh was developed as an inclusive experience and contains no real-world racism, sexism, homophobia, ableism, or other problematic or commonly-triggering narratives. The world of Delphia may not be a particularly nice one, but the flavor of that conflict is up to the people playing the game. For more insight into our philosophy on inclusive gaming, check out our website.
Expansions

Into the Overgrowth
Expansion for the Harsh Generation full game. Largely considered impenetrable, only the most intrepid venture into the Overgrowth. Find rare tech, powerful allies, and probably carnivorous vines. It's a great time!

City Hooligans Pack
7 additional character templates featuring the meanest monsters in the city! Play as a manipulative Dragscale Fellow, a vicious Angler, a fiercely protective Fletcher and more!
Additional Content (Free)

Plain Text Character Sheets
Purchase
In order to download this game you must purchase it at or above the minimum price of $20 USD. You will get access to the following files:
Into the Overgrowth.pdf
7 MB
City Hooligans.pdf
953 kB
Download demo